Nestled in the foothills of the Himalayas, Rishikesh is a small town in northern India. That has gained worldwide recognition as the "Yoga Capital of the World." Yoga is an ancient practice that originated in India and offers a profound and holistic solution to this modern dilemma. Its benefits extend far beyond physical flexibility. This enchanting destination attracts yoga enthusiasts, spiritual seekers, and travelers from across the globe. Rishikesh offers a unique blend of natural beauty, spiritual energy, and a rich yoga heritage, making it a haven for those looking to deepen their yoga practice or embark on a transformative journey. In this blog, we will explore the serene world of yoga in Rishikesh, delving into its history, the ashrams, and the transformative experiences it offers.
The Legacy of Yoga in Rishikesh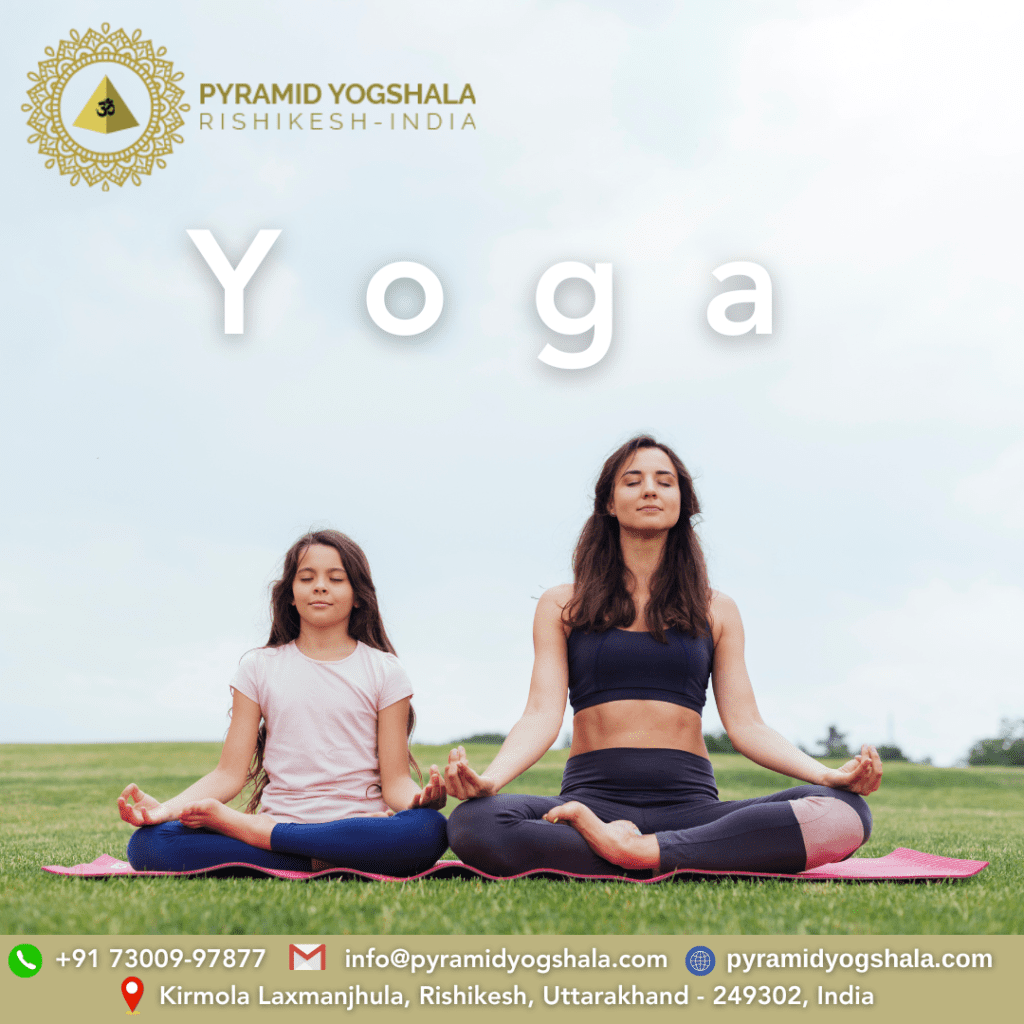 Yoga in Rishikesh offers a serene escape for spiritual and physical rejuvenation, with a lineage traced back to ancient texts and sages. It is believed to be where Lord Shiva, one of the principal deities in Hinduism, is said to have meditated. This spiritual heritage has attracted yoga gurus and seekers to the region for generations. One of the most renowned yoga texts, the "Yoga Sutras" by Patanjali, was written in Rishikesh or its vicinity. This text serves as a foundational guide to yoga philosophy and practice. Today, Rishikesh continues to draw those seeking the authentic teachings of yoga to a place that resonates with the spiritual energy of its past.
Ashrams of Yoga
Rishikesh boasts an array of yoga ashrams, Yoga in Rishikesh offers a variety of experiences and philosophical perspectives. These ashrams are not just places to practice yoga; they are immersive environments that nurture the mind, body, and soul. Here are a few renowned ashrams in Rishikesh:
Parmarth Niketan Ashram: Situated on the banks of the sacred Ganges River, Parmarth Niketan is one of the largest and most spiritually vibrant ashrams in Rishikesh. It hosts daily yoga classes, meditation sessions, and Ganga Aarti, a mesmerizing ritual that takes place at the riverbank every evening.
Sivananda Ashram: Founded by Swami Sivananda, this ashram follows the teachings of classical yoga and offers structured yoga courses, including the renowned Sivananda Teacher Training program. Amidst lush greenery, the ashram is a serene retreat.
Yoga Niketan Ashram: Known for its traditional teachings, Yoga Niketan offers a variety of yoga courses. Including Hatha Yoga and Vinyasa Yoga. The tranquil setting by the Ganges provides the perfect backdrop for self-discovery and spiritual growth.
Swami Dayananda Ashram: This ashram is famous for its intensive Vedanta courses. Which delve deep into the study of ancient scriptures and philosophy. It's an ideal place for those seeking a profound understanding of yoga's spiritual aspects.