300 HOURS YOGA TEACHER TRAINING COURSE IN RISHIKESH
ASHTANGA - VINYASA FLOW- AYURVEDA
300 HOURS YOGA TEACHER TRAINING COURSE OVERVIEW
| 300 HOURS YOGA TTC ACCOMMODATION | COURSE FEES |
| --- | --- |
| | |
| | |
| | |
| 2 Persons Sharing 1 Private Room: | |
(*Triple shared rooms are only for Females)
Welcome to the 300-Hours Yoga Teacher Training Course at Pyramid Yogshala in the serene surroundings of Rishikesh, India. This comprehensive program is designed for dedicated yoga practitioners who already hold a 200-hour certification and wish to deepen their knowledge, refine their teaching skills, and expand their understanding of yoga. With a specific focus on Ashtanga Vinyasa Yoga, Vinyasa Flow and Ayurveda, this Yoga Alliance certified course offers an immersive and transformative experience for intermediate and advanced yogis. Join us on this remarkable journey of self-discovery, growth, and profound yogic exploration.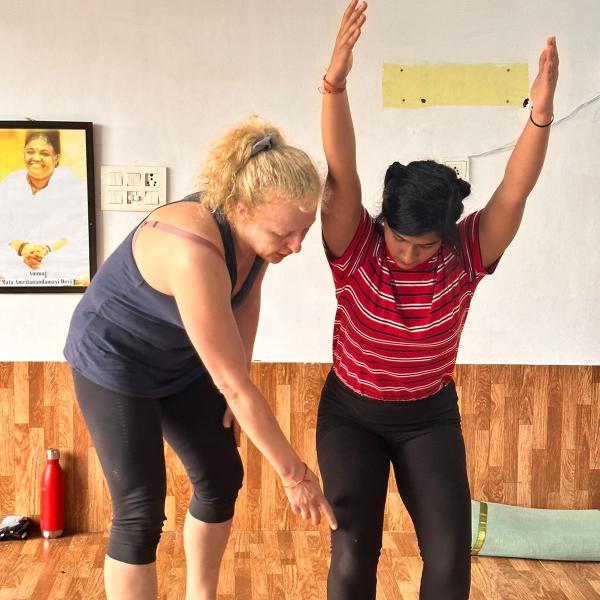 This course is for you if:
You already possess a 200-hour Yoga Teacher Training (200RYT) certification: Our 300 Hours Yoga Teacher Training Course require participants to have successfully completed a 200-hour YTT course. This foundational training provides the necessary knowledge and skills to build upon in the advanced program.
You already have teaching experience: Our 300-hour programs require applicants to have practical teaching experience.
You have a commitment to personal practice: Demonstrating a commitment to maintaining a personal yoga practice is valued in our 300-hour programs. This indicates a genuine interest in deepening one's understanding and experience of yoga.
Highly Reviewed on Google
AFFILIATED WITH YOGA ALLIANCE USA
All students who complete the course will receive diploma and are eligible to register with Yoga Alliance as Registered Yoga Teachers (RYT®).

The 300-Hours Yoga Teacher Training Course at Pyramid Yogshala spans over 32 days, immersing participants in a rich curriculum that covers a wide range of subjects. Through a combination of theoretical teachings, practical sessions, and experiential learning, you will refine your personal practice, enhance your teaching abilities, and gain a deeper understanding of the yogic tradition.
During this course, you will delve into the art and science of Ashtanga and Vinyasa Yoga, exploring the intricate details of these dynamic practices. You will deepen the practice of the primary series of Ashtanga Yoga, focusing on breath synchronization (Vinyasa), bandhas, and drishti. Additionally, you will discover creative sequencing and transitions in Vinyasa Flow, honing your skills in building strength, flexibility, and fluidity in your practice.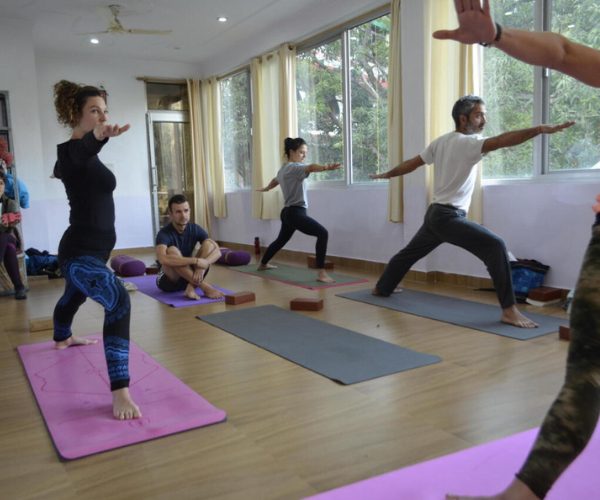 The Ayurveda module in the 300-hour YTTC program explores the ancient Indian system of medicine, Ayurveda. You will  gain a comprehensive understanding of the three doshas, Ayurvedic anatomy and physiology, and the principles of balance and well-being. They delve into Ayurvedic nutrition, herbal remedies, lifestyle practices, and therapeutic techniques. This module empowers students to support overall health and well-being for themselves and future students, incorporating Ayurvedic principles into their teaching and deepening their connection with the body, mind, and spirit. 
The program also offers an in-depth study of pranayama, where you will deepen your breathwork practice and learn advanced breathing techniques to channel and balance your vital life force. Shatkarma, the yogic cleansing techniques, will be explored, providing you with a solid foundation in the purification practices for physical and mental well-being.
To enrich your understanding of yoga, the course incorporates subjects such as anatomy, where you will gain a comprehensive knowledge of the body's mechanics in relation to yoga asanas. You will also delve into the philosophy of yoga, exploring ancient texts like the Yoga Sutras, Upanishads, and Bhagavad Gita, and their practical application in modern life.
In the adjustment and alignment sessions, you will refine your skills in hands-on adjustments, helping your students find optimal alignment and preventing injuries. Teaching methodology classes will empower you to create dynamic and effective sequences for advanced practitioners, design workshops and retreats, and cultivate your authentic teaching voice.
Deepening your meditation practice will be an integral part of the course, as you explore various meditation techniques and gain the tools to guide others on the path of inner stillness and self-discovery.
Beyond the classroom, the program includes exciting excursions and activities to enhance your cultural experience and connection with the local environment. You will visit the Kunjapuri Devi Temple, participate in the captivating Ganga Aarti at Triveni Ghat, and embark on a Yogi Cave Tour for spiritual exploration. Sound healing sessions, mud therapy, and an Indian cooking class will further enrich your journey, providing holistic well-being and cultural immersion.
By the end of this 300-hour advanced yoga teacher training course, you will emerge with a deeper sense of self, a refined practice, and the skills and knowledge required to confidently guide intermediate and advanced students on their yoga journey.
Join us at Pyramid Yogshala in Rishikesh, India, and embrace this transformative opportunity to deepen your practice, expand your teaching repertoire, and embark on a profound yogic journey.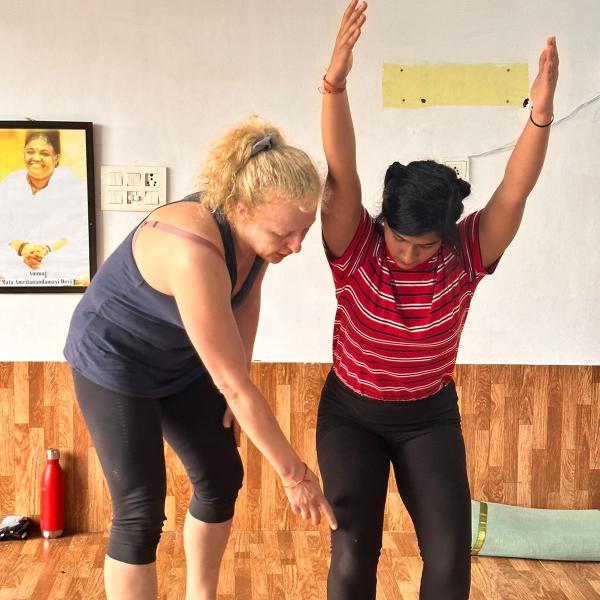 | 300 HOURS YOGA TTC ACCOMMODATION | COURSE FEES |
| --- | --- |
| | |
| | |
| | |
| 2 Persons Sharing 1 Private Room: | |
(*Triple shared rooms are only for Females)
BOOK YOUR 300 HOURS YOGA TEACHER TRAINING COURSE WITH US
This 300 Hours Yoga Teacher Training course is designed for intermediate and advanced yogis of all ages. We offer a balanced approach to theory and practice, covering all the topics required by Yoga Alliance USA.
Here's a quick snapshot for you.
DAILY SCHEDULE & ITINERARY
BOOK YOUR 300 HOURS YOGA TEACHER TRAINING COURSE WITH US