Explore Rishikesh: The Yoga Capital of the World
Rishikesh, nestled in the heart of Northern India, is more than just a city; it's a spiritual haven, an adventure hub, and the undisputed Yoga Capital of the World. Situated on the banks of the sacred River Ganges, Rishikesh holds a unique place in the hearts of spiritual seekers and adventure enthusiasts alike. In this detailed guide, we'll take you on a journey through the diverse facets of this enchanting city, from its serene spiritual atmosphere to its adrenaline-pumping adventure offerings.
Rishikesh's spiritual significance is undeniable. It's a place where seekers from all corners of the globe come to find solace, inner peace, and spiritual awakening. The very air seems to be infused with spirituality, making it an ideal destination for transcendental meditation and deep introspection. One of the key spiritual centers in Rishikesh is Sivananda Nagar, where one can immerse themselves in meditation, yoga, and spiritual retreats. The tranquil surroundings and the soothing flow of the Ganges make it an ideal location for seekers on a spiritual quest.
While Rishikesh is renowned for its spiritual aura, it's also a hub for adventure and adrenaline junkies. If you're seeking an adrenaline rush, Rishikesh has you covered. Imagine soaring over the Ganges on a zip line or testing your bravery on the Iron Rope Suspension Bridge. For the ultimate thrill, consider bungee jumping from dizzying heights. And if you prefer water-based adventures, Rishikesh offers world-class white water rafting experiences that will leave you exhilarated and soaked. There are numerous popular destinations for adventure seekers, each offering a unique experience.
Yoga and Meditation in Rishikesh:
Rishikesh's association with yoga dates back centuries. It's not just a place where yoga is practiced; it's a place where yoga is lived and breathed. The city has been a magnet for yogis and spiritual gurus, including the renowned Maharishi Mahesh Yogi. Today, it's home to numerous yoga schools and retreats, each offering a diverse range of courses for practitioners of all levels. Whether you're a beginner or an advanced yogi, you'll find a program that suits your needs. The serene surroundings and the guidance of experienced instructors make Rishikesh an ideal place to deepen your yoga and meditation practice.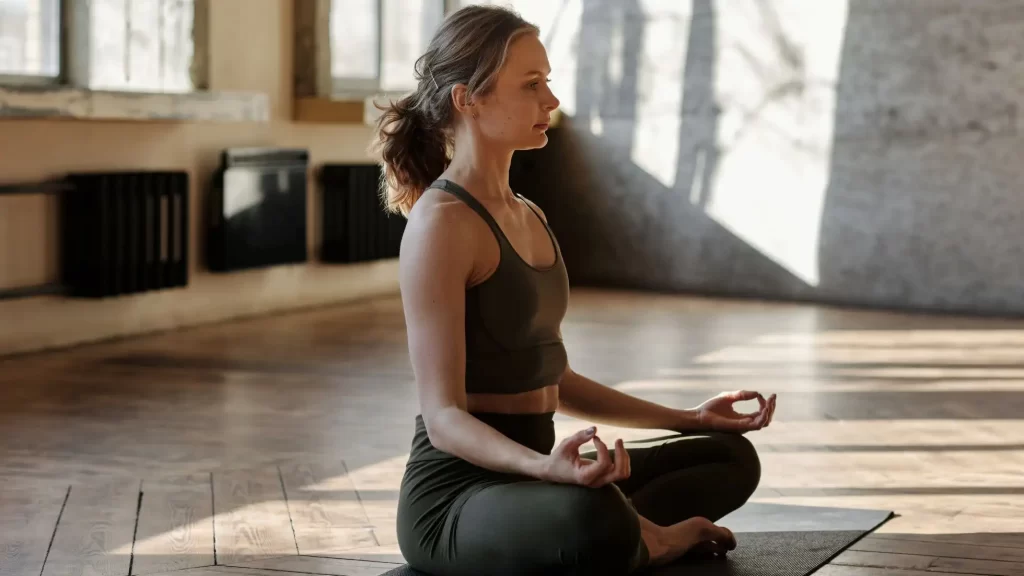 The sacred River Ganges flows through the heart of Rishikesh, bestowing it with a unique sense of spirituality. The ghats along the riverbanks come alive with rituals and ceremonies, creating an atmosphere of devotion and serenity. Ram Jhula and Lakshman Jhula, iconic suspension bridges, provide breathtaking views of the river and are central to the city's spiritual fabric. Walking across these bridges, you can feel the deep connection between Rishikesh and the Ganges, which has been a source of inspiration for countless seekers over the centuries.
Rishikesh is steeped in mythology and legends, with stories that resonate with the soul. According to Hindu mythology, Lord Rama and his brother Lakshman crossed the Ganges here on a jute rope, and the place is now known as Lakshman Jhula. Rishikesh is also home to historic temples like Shatrughna Mandir and Bharat Mandir, which are dedicated to Lord Rama's brothers. The city's rich history and mythology add a layer of depth to its already profound spiritual atmosphere.
In conclusion, Rishikesh is a city that seamlessly combines spirituality, adventure, and yoga. It's a place where you can explore the depths of your inner self through meditation, immerse yourself in the ancient practice of yoga, and embark on thrilling adventures that will leave you with memories to last a lifetime. Whether you're seeking spiritual enlightenment or an adrenaline rush, Rishikesh has something extraordinary to offer. Plan your visit to this extraordinary destination and discover the magic of Rishikesh for yourself. Your journey to the Yoga Capital of the World awaits.
Choose Pyradid Yogshala For Your TTC or Yoga Retreat in Rishikesh
Amidst the spiritual aura and adventure-packed landscapes of Rishikesh, Pyramid Yogshala stands as a beacon of excellence in yoga education. If you're looking to deepen your practice or aspire to become a certified yoga instructor, Pyramid Yogshala is the perfect place for Yoga Teacher Training courses. With experienced instructors, a serene environment, and a commitment to the authentic teachings of yoga, Pyramid Yogshala offers a transformative experience that aligns with the soul of Rishikesh. Whether you seek a comprehensive Yoga Teacher Training program or a rejuvenating Yoga retreat, Pyramid Yogshala is your gateway to spiritual growth and holistic well-being in the Yoga Capital of the World.
BOOK YOUR YOGA TEACHER TRAINING WITH US