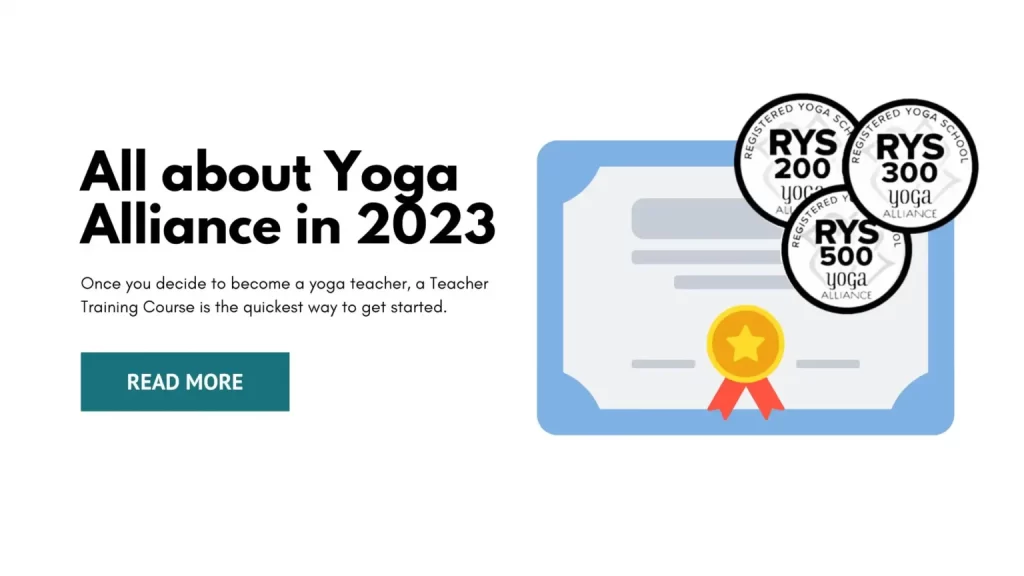 Once you decide to become a yoga teacher, a Teacher Training Course is the quickest way to get started. However, with multiple options like universities, and so many different yoga boards to choose from, it can get confusing.
For the past decade or so, however, certification from Yoga Alliance USA has become the most recognized and popular option.
In this article, we have outlined how this happened, why you should get certified by a Yoga Alliance School, and help answer the most common questions from our unique point of view as a yoga school operating under Yoga Alliance USA guidelines.
What is Yoga Alliance ?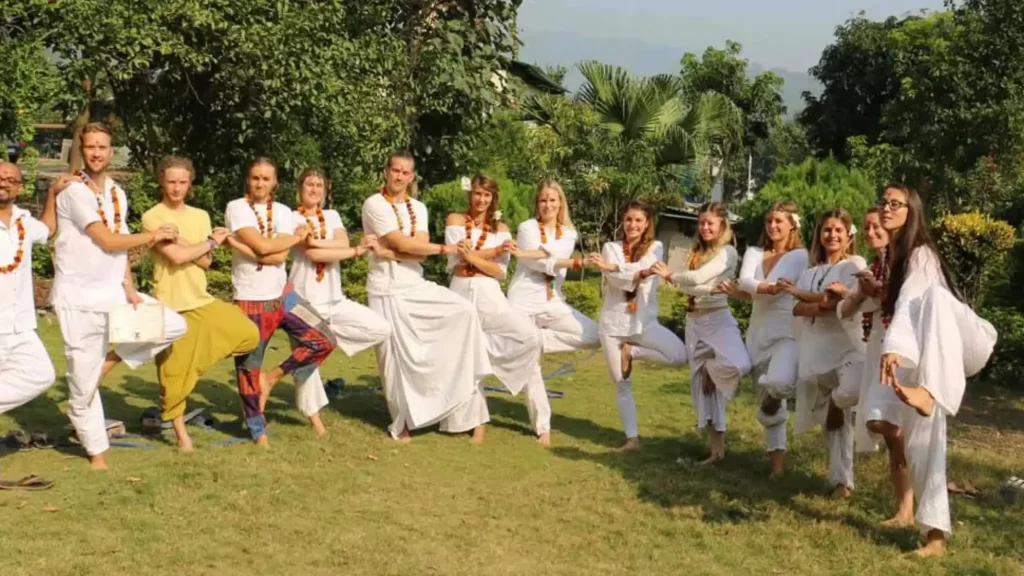 It is an international non-profit yoga organization. Established by a collective of yoga teachers in 1999, It is basically a registry or directory of Yoga Schools and teachers.
Schools in the Alliances are supposed to follow its standards of holistic yoga instruction.
These standards include not just popular yoga practices like Asana and breath work (pranayama), but also core knowledge of other essential yoga subjects like Anatomy, the History of Yoga, and the role of food in the Yogic lifestyle.
As a result, students are able to learn yoga teaching in an environment that has an inclusive approach to yoga and covers a wide array of topics.
The question then arises: how did we get here?
Need for Yoga Alliance
Yoga has never had a central authority. Due Yoga's history of diverse schools of practice and thought developed by multiple yogis across eras, the yoga world is largely unorganized. That means you can pick what style, tradition, or lineage you want to learn.
Traditionally, all yoga was learned in ashrams spread across India, not with monetary expectation but as a part of the age-old guru-shishya parampara.
But as yoga became known to the world in the 1900s, it's appeal and geographic reach surged. By the 80s and 90s, it had become a world phenomenon. The reason for this popularity was not just its lifestyle and philosophy, but its health benefits.
As studios and yoga classes mushroomed across the Western world, yogis discovered a problem, especially with regard to North America.
Not everyone who had opened a studio had a foundational knowledge of its concepts, and so there was no way to tell if the teacher at your local studio was teaching yoga or "yoga-like" exercises mixed with other strength training or calisthenics.
On top of that, these "gurus" were not able to teach their students about the wider yogic philosophy and worldview. To mitigate this problem, a bunch of experienced yoga teachers in the USA, formed the Yoga Alliance.
How Yoga Alliance USA helps maintain standards
Yoga Alliance does not send any teams to its registered yoga schools, nor does it conduct the tests. To make sure that schools are working as per standards, the Yoga Alliance uses Social credentialing, as students get to review their school in detail.
This enables aspiring students to make a more informed choice when deciding between yoga schools. You can search for any certified school on the Yoga Alliance database, and then make a calculated decision.
Certifications offered by Yoga Alliance USA
Frequently Asked Questions about Yoga Alliance USA
1. Does Yoga Alliance USA provide insurance?
Injuries are a part of life, especially in physical activities like yoga classes. This can happen even when safeguards are in place, as a student may have pre-existing conditions.
This means in the case of an unfortunate injury, your business or teacher could be liable. In case a studio is renting out a place, the owner may require the school to have insurance.
To protect from this, you can get Yoga Insurance. As a perk of joining Yoga Alliance, they help you get access to cheaper insurance.
For teachers, the scope of this insurance can also cover multiple locations. These discounted plans are currently available only in the US and Canada for now, but Yoga Alliance is constantly trying to expand this network.
2. Is Yoga Alliance certification compulsory to teach yoga?
Anyone can teach a yoga class. Studios may hire you if you have enough experience of practicing, even without any kind of qualification.
A certification from the Yoga Alliance is definitely a major add-on to your resume. Yoga Alliance certification is internationally valid (the Yoga Alliance currently has more than 90,000 registered yoga teachers and 6,200 registered yoga schools.
3. How to register with Yoga Alliance USA as a student?
The following steps are what must follow to get registered:
Find an RYS and complete their course.
Create an account on the Yoga Alliance website, and pay the registration fees annually.
Every 3 years, complete 3 hours of Yoga Alliance Continuing Education training.
As you pay the fees and maintain good standing, you can officially advertise your RYT(Registered Yoga Teacher) credentials.
However, your studio may not require you to always hold this certification, so keep that in mind when renewing your membership.
There are other benefits to membership than just being listed though, like Online Workshops, Community meetups, and discounts on yoga products and services like yoga insurance.
Yoga Alliance USA certified Yoga Training in Rishikesh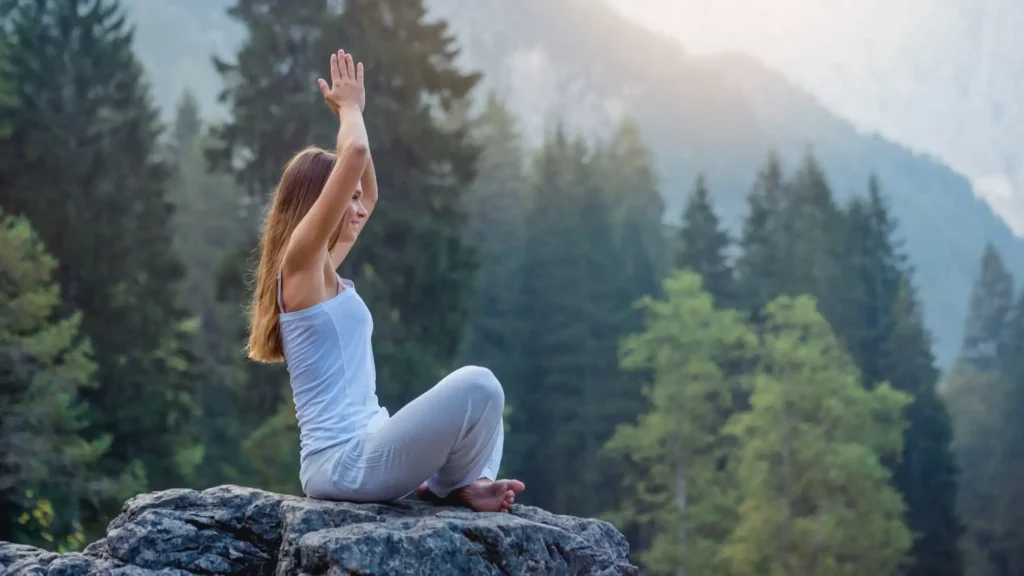 Pyramid Yogshala has helped hundreds of yogis graduate start their careers in yoga over the last half-decade. On account of their Indian nationality, our experienced faculty is steeped in Indian spiritual concepts and yoga principles.
Our Yoga school is located in a nook of the hills in Rishikesh, popularly known as the Yoga Capital of the world.
Near a waterfall and close to the holy river Ganga, Pyramid offers its students unique and divinely inspiring environs to deepen their practice.
If you have any concerns or questions regarding the Yoga Alliance or our certified 200 Hour Yoga Teacher Training courses, you can reach out to our team of yogis by contacting us or filling out the form below.
We hope this information helped you and propels you one step further in your Yoga practice.